Building Your Business Phone Solution
At N2Net, we offer business phone services customized to your specific requirements. From hosted PBX to disaster recovery, we've got you covered.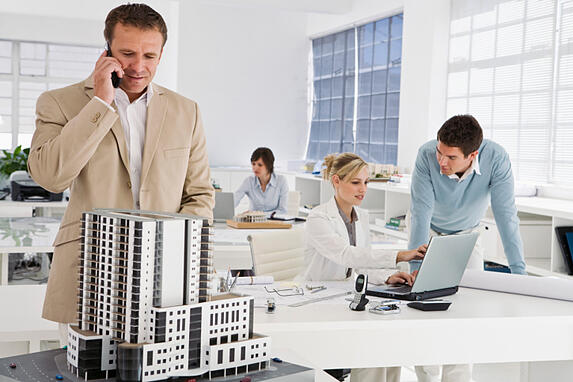 Potential customers often voice the issues they face with their business phone systems. We've included a few of the most common below.
Challenge: My audio quality just isn't getting the job done.
Answer: Generally, this is an issue with the Quality of Service (QoS). We can address this in a number of ways; after auditing your service, we might set you up with a dedicated circuit with service level agreements that guarantee your QoS. Can you hear me now?
Challenge: My company budget constraints make it seemingly impossible to implement newer technology.
Answer: This is our favorite! We'll work within your spending limits to deliver the capabilities you need. We love creating innovative solutions tailored to your needs and budget. We might save you the cost of buying expensive hardware upfront by using a hosted PBX (Private Branch Exchange) that utilizes our cloud services! All the capabilities, none of the capital expenditure.
Challenge: Telephony moves so fast, it seems like my business technology is outdated by the time it's installed.
Answer: We hear this challenge frequently. In fact, we heard this so often that we decided to create a platform that allows you to stay up-to-date with all the latest features! As new advancements in unified communications roll out, our team keeps you ahead of the curve with constant updates. Implementing the latest telephony features and technology is exactly that easy with N2Net!
We realize that each client has unique needs, so we don't offer a one size fits all business phone solution. Instead, our employees value listening to the customer so we're able to evaluate your situation and offer a solution tailored to your exact needs. N2Net offers a wide variety of business phone and voice services that can compliment and supplement aspects of your current business phone service.
So what exactly is business phone service? Put simply, phone service is your monthly business phone bill. Your service is typically comprised of:
Line costs
Usage Costs (Local and Long Distance)
Toll Free Calls
Taxes, Tariffs, and Fees
---
Hosted PBX
With N2Net's Business Cloud-based hosted PBX service, you pay one price per employee for everything – extension, call path, phone number, and unlimited local and long distance calling anywhere in the U.S. 48!
For information on N2Net's Univoice Hosted PBX solution, click here!
---
SIP Trunks
Connect your existing phone system to N2Net's Business SIP service and start saving today! If your business requires a guaranteed quality of service, we can do that, too.
---
Virtual PRI
N2Net's Business virtual PRI competes against the traditional PRI by delivering the same unlimited local calling over 23 call paths, BUT we also include unlimited long distance AND disaster recovery all for one low price per month.
---
Disaster Recovery
Learn about how N2Net can keep your calls flowing even during a disaster. The rest of the city may be down, but you'll be taking company calls transparently and consistently.
---
E911
N2Net's E911 service ensures that emergency services will show up to the correct location every time.
---
Quality of Service
With so many VoIP providers out there sending your calls across the public Internet, wouldn't it be nice to have an option that guarantees your quality of service? Voice is still a mission critical service. Implement a mission critical solution.
---
SIP Certified Platforms
Check out the SIP platforms on which we're certified. While we're not SIP certified with every manufacturer out there, we're probably field tested with most. If we're not confident we can deliver your calls, we won't try and sell you our service.